Brand & experience strategy is intended to inspire a behavior, reaction, and engagement from the customer.  The strategy I provide influences these types of outputs: content, technology, web design, social media, mobile, m&e-commerce, digital vending, virtual assistance, digital in-store & DOOH, geo-location apps, games, augmented reality, magic mirrors, digital mannequins, quantified-self, pharmaceutical app, video + so much more 😉 Here are some of the brand solutions turned into experiences that I enjoyed working on:
Inspiring and engaging tech-savvy driver to take a spin in the newly remodeled car. [Volvo Cars]
Helping time-strapped customers by innovating the grocery shopping chore. [Hormel]
Giving freshly farmed foods new meaning by imagining the use of technology and environment for the grocery store of the future. [Whole Foods Market]
Browsing customers can see an infinitive assortment of shoes in a retail theater. [Nine West]
Managing the daily process of medication and medical regime made easier for people with a life-threatening disease. [Novartis]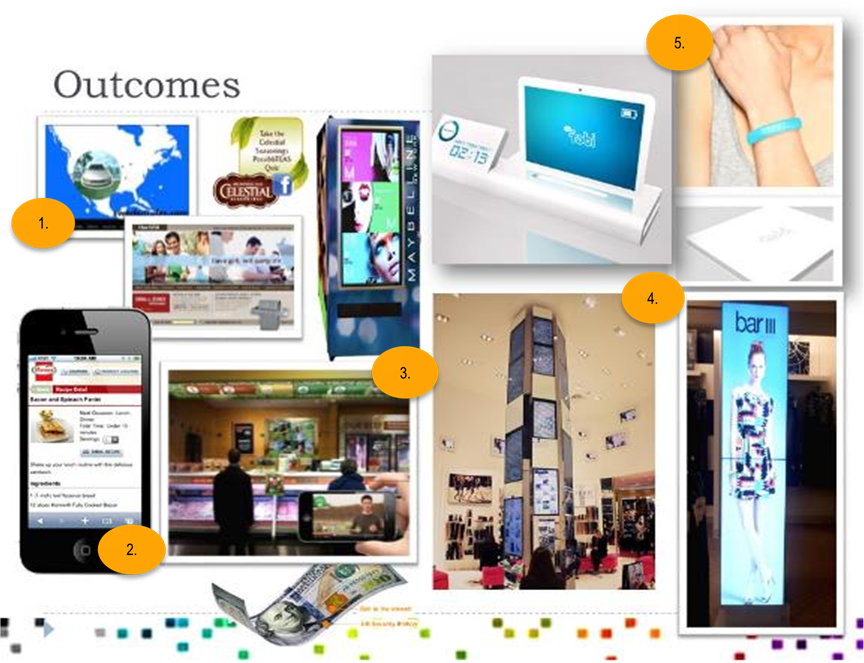 There are four areas that am I deeply passionate about and I have found the most challenges and will benefit from problem-solving for innovation; and transforming the physical world into digital experiences: retail,  agriculture/farming, medical and health, and senior care.